Practial prints: rear bike light clip
I've previously complained on mastodon about my broken read bike light, and how I manage to fix it with epoxy. The fix did not last for very long.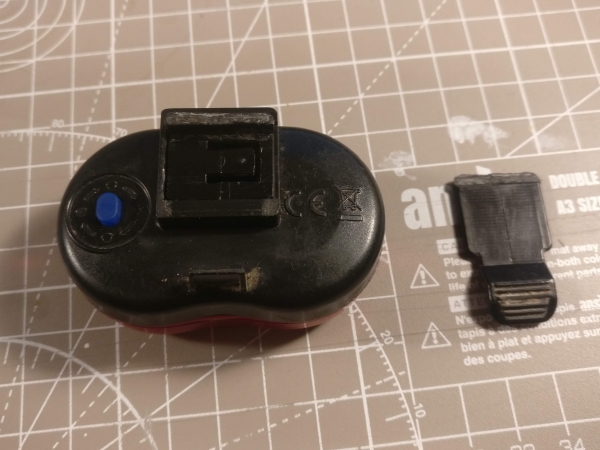 Luckily the part the clip seem to be a replaceable and not a part of housing as I feared. Here is the picture of all the pieces removed --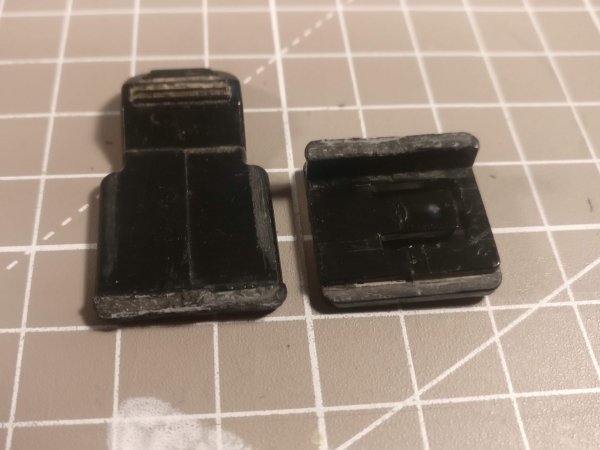 The clip itself seem to be a standard part and there is a model of it on thingiverse -- https://www.thingiverse.com/thing:14504
I printed mine with a rough settings in PLA, with 0.5mm nozzle at 0.4mm layer height and no supports, 3 shells and 15% infill.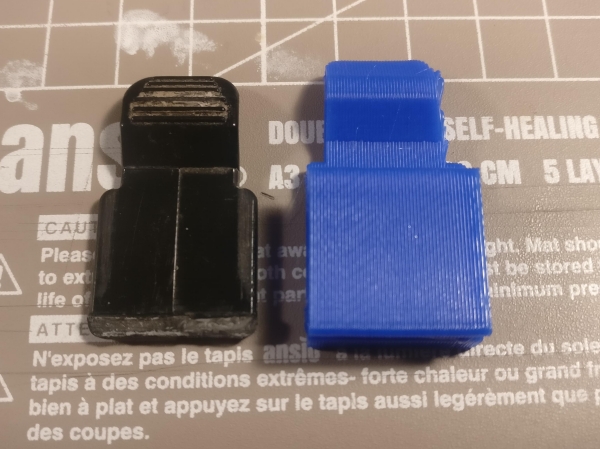 In retrospect I should have added some supports, though I'm not going to print another copy that looks better because this one fits perfectly after I cleaned out the dirt where the clips is supposed to go.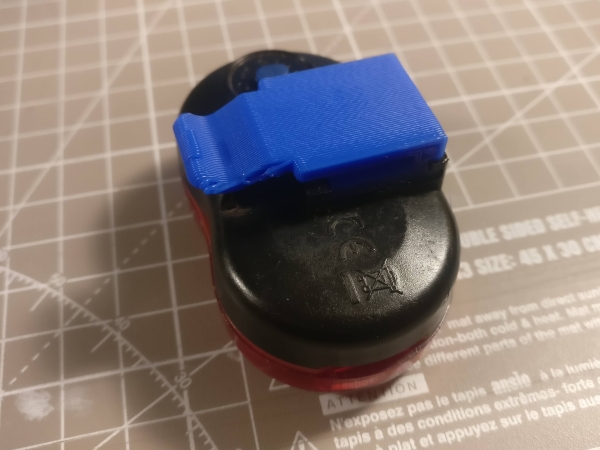 The print also fits on the bike side.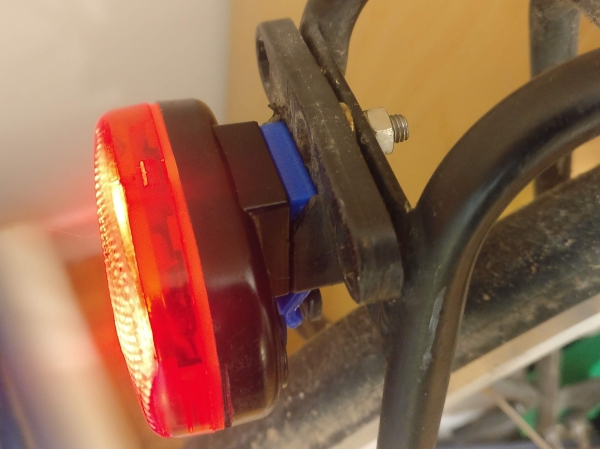 This model was created in 2011 and there doesn't seem to be lots of users making that print, but it did help me save a light that I got for free at the conference 5 years ago. It's the sentimental value that really counts.